Do you have something to say? Check out these forum subjects. If there is one subject you are really interested in, you can choose to keep up with just that forum topic.

Parents, Professionals, and Adults on the Spectrum Weigh In:
I've Just Gotta Share
Tough Times
Successes
Funny Moments
General Advice/Favorite Quotes
Therapy
Speech Therapy
ABA Therapy
Occupational Therapy
Video Modeling
Additional Forum Pages to Be Developed in the future:
Exercise
Social Stories
TEACCH
Denver Early Start
Medication
Advocacy
National
Central Texas
Texas
Texas Schools
Special Education
Public School Programs
Private Schools--Central Texas
Online Schools
IEP Humor for Parents
General Humor for Teachers
Home Schooling
Central Texas
Texas
Online
Tutoring
Math--Central Texas
Reading--Central Texas
Writing--Central Texas
Other Parts of Texas
Online
Special Needs Catalogs
Respite, Recreation, and Social--Central Texas, for Kids
Respite and Childcare
Recreation and Camps
Meetup and Social Groups--Free in Central Texas
Social Groups and Group Therapy--Paid in Central Texas
Financial, Legal, and Government Help
Low Income Government Assistance
Legal Resources
Financial Planning
Insurance
Department of Assistive and Rehabilitative Services
DADS
Resource Guides
Charitable Organizations Serving Those with Autism
Resource Guides
Support Groups
Adult Issues
Employment
Transportation
Housing
Education
Job Training
Respite Services
Recreation Services
Online Support Groups for Adults
Nonverbal Adult Issues
Coupon Codes and Sales--Special Needs Services in Texas or Online
Other Disabilities and Medical Conditions
Multiple Disabilities
Learning Disabilities
Intellectual Disability
Mental Illness
Seizure Disorder
ADHD/ADD
Selective Mutism
OCD
Bipolar Disorder
Anxiety
Migraines
Science
Genetics
Government Websites
Peer-Reviewed Articles in Science and Medical Journals
Newspaper and Magazine Articles
Book Recommendations
Blogs and Websites
Tricky Issues
Potty Training
Sleep
Picky Eating
Violence/Self Injury
Social Anxiety
Awkward Behavior
Stimming and Motor
Movements
Sensory Issues
Special Interests
Crisis Help
Religious Services and Camps for Special Needs
Austin Area
Texas
Basic Forum Don'ts:

1. No personal attacks or name calling.
2. No profanity.
3. No pornography.
4. No promotion of abuse or endangerment of anyone on the autism spectrum.
5. No false information about someone else.
6. No scams.
7. No promotion of medical experimentation on someone with autism outside of a controlled medical trial.
8. No political ads.
9. Promotion of elimination diets to treat autism, avoiding vaccination, chelation, hyperbaric oxygen chambers, secretin, stem cell injections, laxatives used without the advice of a doctor, medical procedures illegal in the United States, and anything else deemed by the website moderator as too controversial for this website or having the potential to harm someone if not supervised by a licensed medical doctor.
10, Promotion of therapies costing thousands of dollars that are not covered by insurance and not supervised by a medical doctor and approved by the FDA, CDC, or another government agency.
It's okay to:

1. Post your own thoughts, opinions, and experiences, if it's kept clean and respectful.
2. Post info about your own website, if it fits in, once monthly.
3. Include a link to your blog or website every time you post, as long as you are adding to the discussion and not posting just to advertise your website.
4. Be intellectual and give advice.
5. Have fun.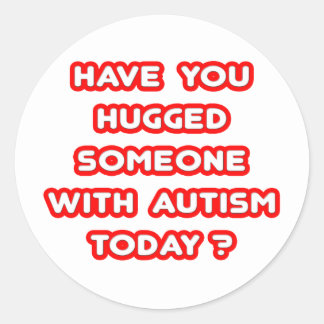 My Favorite Online Support Groups:
https://www.facebook.com/groups/AustinSpecialNeeds/
--Facebook group for families with special needs in North Austin area. Free! Fun! All special needs. Go to
http://www.austinspecialneeds.com/
to register and receive Evites to socials and play dates in the Austin area.
https://groups.yahoo.com/neo/groups/AutismSocietyCentralTexas/info
--Autism Society of Central Texas Yahoo! group.
http://www.austinautismsociety.org/
--website for Autism Society of Central Texas.
http://www.wrongplanet.net/
--If you have high functioning autism/Asperger's, and you like to chat on the computer, this group is for you.
http://www.wrongplanet.net/forum19.html
--Wrong Planet Parent's Discussion Forum; world-wide online discussion forum for parents of children on the spectrum.